Have you ever wanted to learn to cook in Italy? Tour the beautiful Tuscan countryside? Return home with recipes handed down over generations? Then meet Tuscan Women Cook; since 2000 the unique and popular culinary vacation located in the heart of Tuscany that celebrates the food and culture of the Italian region ensconced in the beautiful village of Montefollonico.
During each day of the week-long program, guests cook together and eat like the locals one day and at Michelin-starred restaurants on another. A group of 16 participants learn to cook authentic Italian recipes from some of the best cooks in all of Italy, the grandmothers, or nonnas of Montefollonico. These extraordinary women share family recipes in hands-on lessons.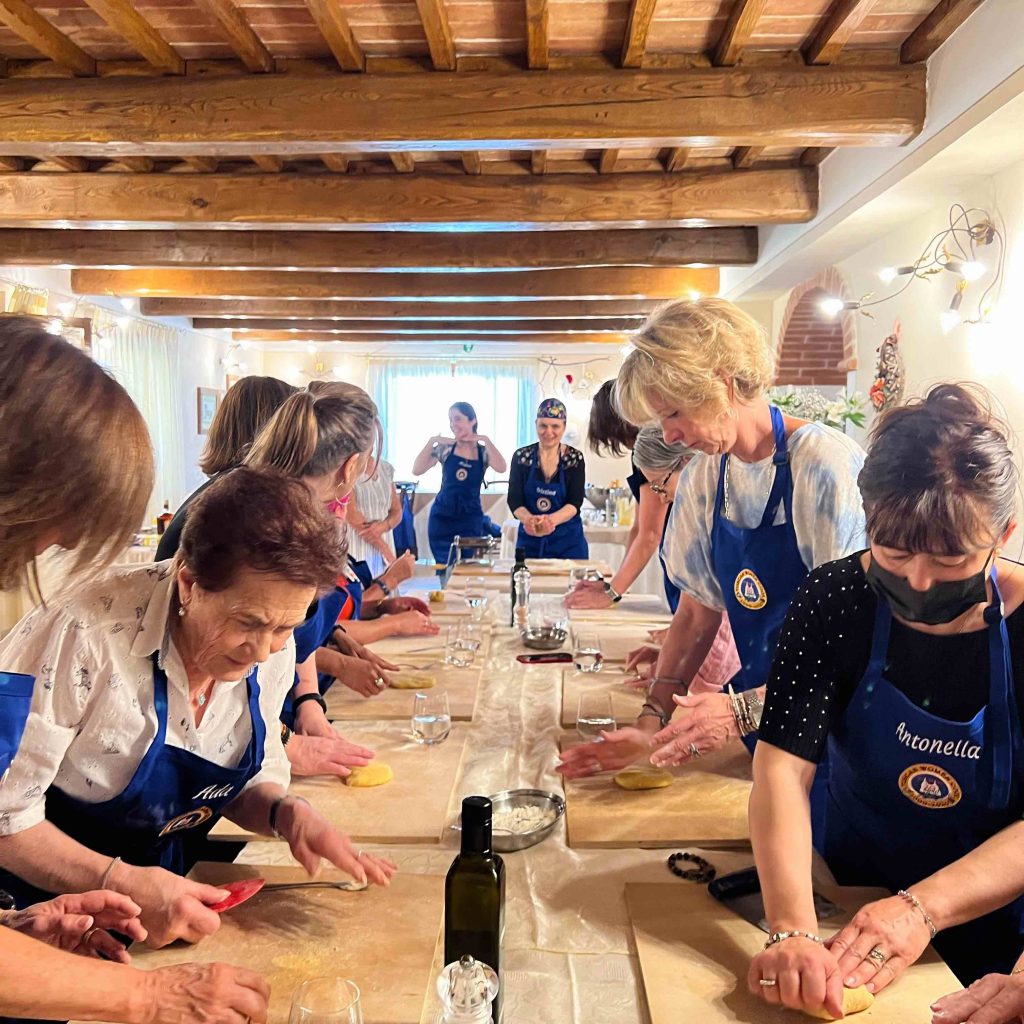 The owner and host of Tuscan Women Cook, Coleen Kirnan, works closely with the businesses in Montefollonico creating new experiences and activities for her guests, such as visits to wineries, cheese makers, ceramic and metal artisans, and beekeepers.
For wine lovers, Tuscan Women Cook is located in the Orcia DOC in the heart of Brunello de Montalcino and Vino Nobile di Montepulciano country, and borders on the Chianti wine region. This is the center of the new Italian wine renaissance and a dream locale for a getaway with family and friends. Wine connoisseurs plan the ultimate bucket list trip here to sample new wines and visit the spectacular vineyards. Coleen provides exclusive introductions to renowned Tuscan vintners and opportunities to purchase their award-winning wines.
"Tuscan Women Cook is proud of our deep relationships forged with the residents and businesses of Montefollonico. We've been here since 2000 and feel deeply connected to this community," Coleen says. "The warm welcome our guests receive from the residents and the personal ties we have with the very best vintners, restaurateurs, and, of course, our cherished nonnas gives our guests unparalleled, exclusive access to a true Italian culinary experience."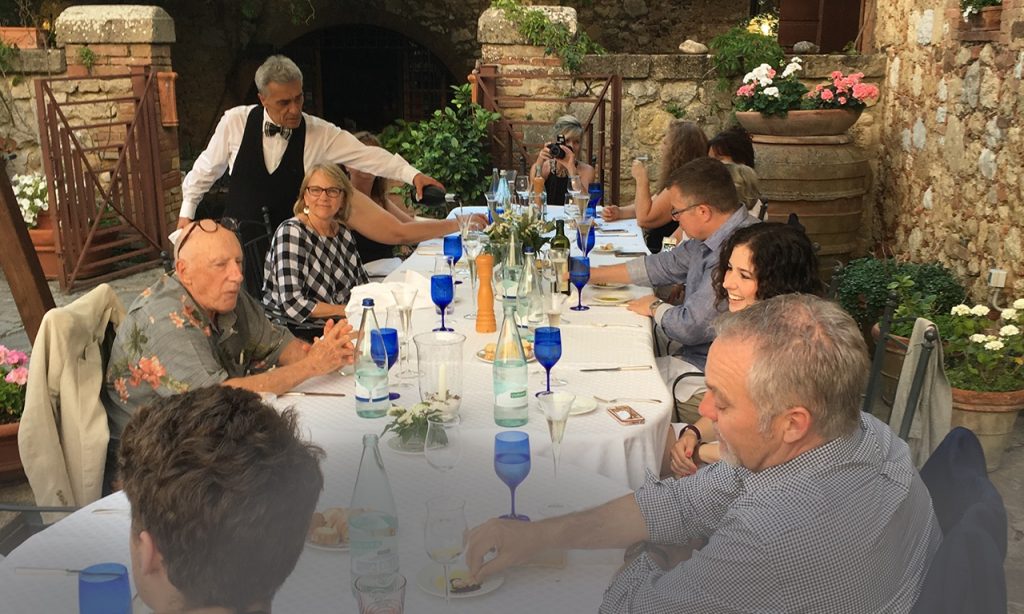 Tuscan Women Cook guests stay at the beautiful I Castagni residence located within the walls of Montefollonico. Perched at the very top of the historic town, guests enjoy spectacular views of the Chiana Valley and the picturesque village from their suites and I Castagni's well-appointed expansive outdoor terrace.
"Families, friends, couples, and solo travelers of all ages from around the world join us every spring and fall for this life-changing experience," Coleen states. "Join a group of accomplished cooks, the culinary curious, and grateful, happy eaters who may very well become your new foodie friends for life. Where better to launch a new friendship than relaxing with a glass of Super Tuscan wine while admiring the breathtaking view of the Tuscan countryside?"
And after a day of cooking, eating, and wine tasting, participants are taken on shopping and sightseeing trips in the many beautiful villages and towns of Tuscany.
Tuscan Women Cook's week-long program runs during the months of May, June, September, and October. Put on your apron, gather around the old farmhouse table, get wrist-deep in pasta dough, and learn Tuscan cooking from the source.
Trina Kaye is a publicity specialist focused on food and travel.